Happy New Year! In 2019 we will keep on listing every week the most important digital bits and bites you shouldn't have missed. If you don't want to miss the next one:
REGISTER NOW
---
Total startup funding in MENA up by 31%
MAGNiTT, MENA's leading data platform tracking the region's startup ecosystem released their annual 2018 MENA Venture Investment Report, which provides an in-depth analysis of startup funding across the Middle East and North Africa. The report highlights strong growth with a record number of transactions and an increase in total funding across MENA-based startups, up 31% from 2017.
Read Magnitt's 2018 MENA Venture Investment Report here
---
Don't miss out and subscribe for our weekly newsletter:
---
Haj Ministry, Saudi Arabia to build digital platform for Umrah
The Ministry of Haj and Umrah and Saudi Arabian Airlines have signed a memorandum of understanding (MoU) to establish digital platforms for Umrah and open new destinations to accommodate the increasing numbers of Umrah performers.
Read more about Saudi Arabia building digital platform for Umrah here
---
Don't miss out and subscribe for our weekly newsletter:
---
Middle East's first fully electric bus hits Abu Dhabi roads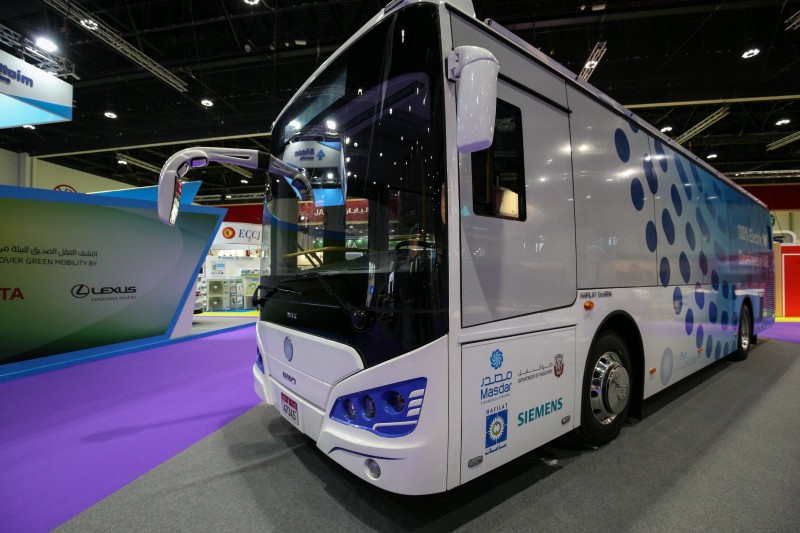 ---
Don't miss out and subscribe for our weekly newsletter:
---
2019 outlook: The Middle East proves it is investable and more investors will believe in its potential
Exits in 2019 funds will finally start returning money to investors, encouraging new ones to believe and invest more in the region, writes Fadi Ghandour, executive chairman at Wamda Capital.
---
About Duval Union Consulting
We are new-style management consultants focusing on transforming and growing organizations in a digital-first world with offices in Europe and the Middle East. New-style? Co-created business strategy, custom-made transformation trajectories and actual experienced business advisors are only some of our differentiators and why clients love to work with us. We design the future of your business together.
Click here to find out more on how we can help you make your company future proof