Every week we're listing the most important bits and bites you shouldn't have missed. If you don't want to miss it next week:
Subscribe to receive our Digital Middle East Newsletter
---
Discover how to create a vision for your company

Get in touch with Nick Vinckier, Managing Director MENA:
---
Etisalat accelerates adoption of AI, blockchain in Mideast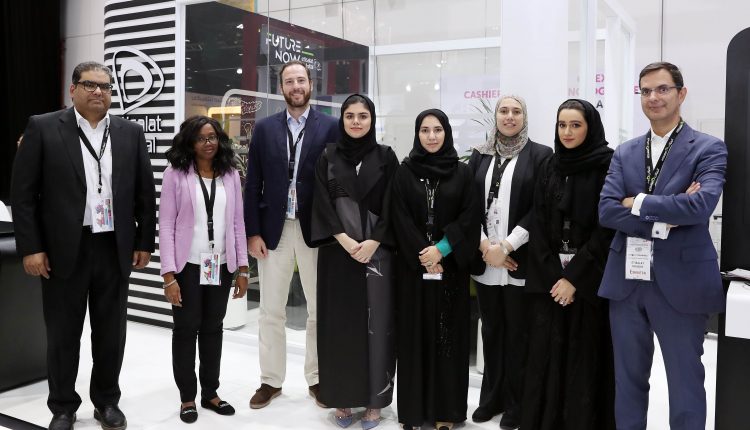 Future Now, the innovation program of Etisalat, has signed agreements with four scaleups to develop artificial intelligence (AI) and blockchain solutions following the successful Dubai Future Accelerators program.
---
Don't miss out and subscribe for our weekly newsletter:
---
Dubizzle stake acquired for $190 million
UAE-based online classifieds website Dubizzle has been fully acquired by Naspers, a South Africa-based investor through its subsidiary OLX Group.
According to Wamda's calculations, this effectively values Dubizzle at about $400 million at the time of the acquisition. If the valuation was driven by revenues, it is likely that Dubizzle's turnover stands at about $40 million per year as typically, online marketplace companies are valued at 10 times their revenue. However, it would be difficult to determine if the valuation was driven by revenue or if it was a pre-determined valuation at the time of the initial acquisition.
---
Don't miss out and subscribe for our weekly newsletter:
---
Saudi Arabia to begin building homes in futuristic city Neom
Saudi Arabia said it will start building the first residential area in a proposed $500 billion futuristic city that's become a symbol of Crown Prince Mohammed bin Salman's ambitions for life after oil.
The kingdom plans to start work on Neom Bay in the first quarter this year, according to the state-run Saudi Press Agency. The area will have "white beaches, a mild climate and an attractive investment environment,"
---
Don't miss out and subscribe for our weekly newsletter:
---
Aramex launches crowd-shipping solution Aramex Fleet in Saudi Arabia
Aramex has introduced 'Aramex Fleet', a crowd-based delivery platform that connects Saudi nationals to flexible last mile delivery work to leverage Saudi Arabia's sharing economy.
Aramex is the first major international logistics and transportation provider to integrate this service in the MENA region, and plans to introduce the platform to at least 10 more countries over the next 12 months.
Learn more about Aramex Crowd-shipping solution
---
All trends were gathered and processed in Trendbase. Trendbase is a tool that helps you to gather and categorize industry trends, identify those trends and add context to them and to share that knowledge within your organization to inspire and educate people.
---
About Duval Union Consulting
We are new-style management consultants focusing on transforming and growing organizations in a digital-first world with offices in Europe and the Middle East. New-style? Co-created business strategy, custom-made transformation trajectories and actual experienced business advisors are only some of our differentiators and why clients love to work with us. We design the future of your business together.
Click here to find out more on how we can help you make your company future proof